Commercial Garage Door Services
Our Commercial Garage Door Services
Commercial Garage Doors in Elk Grove Village, IL
Secure your vehicles and hardware by trusting Doors In Motion Inc to install sturdy commercial garage doors in Elk Grove Village, IL. The skilled group at our garage entryway organization installs doors of numerous sizes and assortments. We fix commercial garage doors also. Regardless of whether you need a commercial door for your new building or you'd prefer to supplant your old entryway, you can rely on us for dependable commercial garage door installation.
Commercial Garage Door Repair
Commercial Garage Doors and their parts tear down as time passes. Doesn't matter the quality of the Door, they need to be fixed over time. We, at Doors In Motion Inc, provide 24 Hour Commercial Garage Door Repair services. We have the lowest prices and we never compromise the quality we provide. You just have to Call Us when you got any garage door problems. We will make sure to provide you with the best solution available as soon as possible. We have many discount coupons too so that you don't have to worry about the money you have to spend.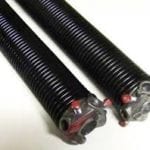 Commercial Garage Door SPRINGS
Springs play a most important role when talking about Commercial Garage Doors. Commercial and industrial torsion springs are used in warehouses, loading docks, and a variety of other locations that require large garage doors. Because of the wide range of applications, door sizes, and therefore door weights, the torsion springs on commercial and industrial doors vary greatly in size and lift. We, at Doors In Motion Inc, provide 24-Hour Commercial Garage Door Springs Replacement services. Call Us to get your quote now.
Commercial Garage Door OPENERS
Doesn't matter the type of door you have, Doors In Motion commercial door openers will keep it in operation safely and efficiently so your business can keep running smoothly. Our commercial door operators are highly customizable, so they can be modified to excel in any environment. Check out our business solutions to see how we can help your business run like a well-oiled machine.
Commercial Garage Door MAINTENANCE
In order to maintain a safe working environment and keep your operation running, Doors In Motion recommends routine maintenance and inspection of your Commercial Garage Door. The garage door of your facility is one of the most-used doors and entryways to your building. Many owners or managers make the mistake of only having their commercial garage doors inspected when a part or piece of hardware breaks.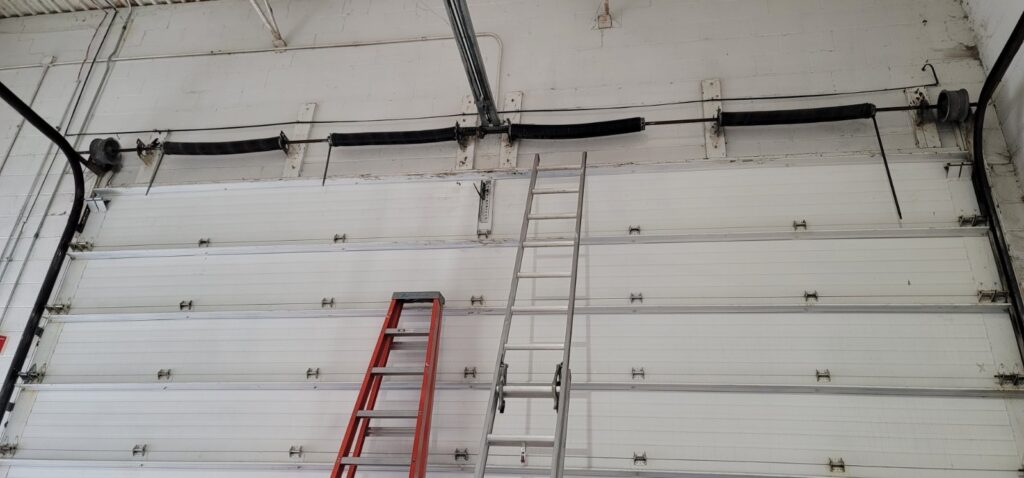 To keep your commercial garage door in proper working condition and avoiding time-consuming and costly repairs, you should perform regular maintenance and hire a professional garage door service to inspect your door once annually. By performing routine maintenance on your garage door, you ensure:
Safety: With a properly-maintained door, you can identify and prevent hardware failure that leaves the door inoperable or could injure employees.
Life-Expectancy: While commercial garage doors last for many years, the parts will prematurely wear out without maintenance. Regular inspections can prolong the lifespan of the system.
Cost: Most tune-ups are far less expensive than common repairs or entire door replacement.